EMF Scientist Appeal to the United Nations
This page is dedicated to advocating support for the International EMF Scientist Appeal to the United Nations and the World Health Organization.
Announcement from the International EMF Alliance
Request to NGOs worldwide to support the International EMF Scientist Appeal to the United Nations
UPDATE: See February 4, 2016 letter from Sissel Halmøy, President of IEMFA, to the leaders of the UN, the WHO and UNEP advising them of widespread international NGO support for the International EMF Scientist Appeal.
The International Electromagnetic Field Alliance (IEMFA) has received a statement of support for the International EMF Scientist Appeal submitted to the United Nations on May 11, 2015, from 105 NGOs in 25 nations, including for-profit entitles that market physical shielding materials and EMF detection equipment. See the Appeal at: EMFscientist.org
To date, 220 scientists from 41 nations have signed the Appeal. Each has published peer-reviewed research on biological or health effects of non-ionizing radiation, including extremely low frequency fields (ELF) used for electricity or radio frequency radiation (RFR) used for wireless communications.
These EMF scientists are raising serious concerns regarding the risks for humankind and nature from ubiquitous and increasing exposure to EMF sources (electromagnetic fields and radiofrequency radiation) generated by electric and wireless devices from electrical power sources and the global wireless communications infrastructure. These scientists recognize that current international EMF exposure guidelines do not protect against long-term exposure or low-intensity effects, are insufficient to protect the health of humankind, and do not take into account the risks for all other biological organisms. The Appeal calls upon the United Nations (UN) and all member States in the world to encourage the World Health Organization (WHO) to exert strong leadership in fostering the development of more protective EMF guidelines and to take precautionary measures to reduce EMF exposure conditions.
You can add your organization to this list by contacting Janet Newton, President of The EMR Policy Institute in the United States, at: JNewton@emrpolicy.org
Sissel Halmøy
President
International Electromagnetic Field Alliance

Letter of Support for the International EMF Scientist Appeal From Non-Governmental EMF Advocacy Organizations (NGOs)
Features a letter of support signed by NGOs worldwide for the International EMF Scientist Appeal, can be linked directly.
The following is a listing of the 105 EMF advocacy and education organizations by nation who have signed the letter prepared by IEMFA in support of the International EMF Scientist Appeal.
GLOBAL GROUPS
International EMF Alliance

http://www.iemfa.org
http://www.iemfa.org/contact/
GUARDS (Global Union Against Radiation Deployment from Space)
GUARDS is an international coalition of diverse groups that have joined together in order to stop the implementation of global WiFi from space, which threatens all life on earth


www.stopglobalwifi.org, info@stopglobalwifi.org
Argentina
FUNAM (Fundación para la defensa del ambiente – Environment Defense Foundation)
NGO Consultative Status with the United Nations Economic and Social Council (ECOSOC). FUNAM received the U.N. Environmental Program 'Global 500 Award' in 1987.
Casilla de Correo 83, Correo Central, (5000) Córdoba, Argentina.
Tel: +54-351-4690282
Fax: +54-3543-422236

www.funam.org.ar
funam@funam.org.ar
http://noafondosalumbrera.blogspot.com.ar/
http://bouwersinbasura.blogspot.com.ar/
Australia
Ayubowan Health & Lifestyle Education Service

P. O. Box 577, Castle Hill, NSW 1765, Australia
Tel: 0428 820 780 (please SMS your details to receive a call back.)
www.ayubo.com.au
ayubowan@dodo.com.au
EMR Australia PL

www.emraustralia.com.au
e-mail link on web site
Canada
Coalition to Stop Smart Meters In British Columbia

www.stopsmartmetersbc.com
director@stopsmartmetersbc.com
CQLPE – Coalition quebecoise de lutte contre la pollution électromagnétique

http://www.cqlpe.ca
info@cqlpe.ca
Doctors for Safer Schools In British Columbia
www.SaferTechSolutions.org
http://safertechsolutions.org/contact/
WEEP Initiative in Ontario

www.weepinitiative.org
contactweep@weepinitiative.org
WIRES in Ontario
Women's Initiative to Reduce Electro-Smog

EnergyCanaries@bell.net
Chile
DESAMA – Asociacion de Ciudadanos en Defensa de la Salud y el Medio Ambiente

www.samit.cl arturo@samit.cl
Denmark
The Danish EHS Association

www.ehsf.dk kontakt@ehsf.dk
France
Electrosensibles de France

www.electrosensible.org
sophie@electrosensible.org
EHS FRANCE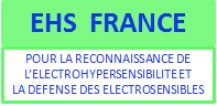 ehsfrance@gmail.com
PRIARTEM
www.priartem.fr www.priartem.fr/spip.php?page=contact
Next-up Organisation

www.next-up.org/Newsoftheworld/2015.php
infos@next-up.org
Robin des Toits

www.robindestoits.org
contact@robindestoits.org
Une Terre pour les EHS

www.uneterrepourlesehs.org
uneterrepourlseehs@gmail.com
Germany
Bürgerwelle

http://www.buergerwelle.de/en/
Kompetenz Initiative

Kompetenzinitiative zum Schutz, von Mensch, Umwelt und Demokratie e.V. Geschäftsführung, Parallelstr. 50, D-66125 Dudweiler, Tel +49 (0)6897-766176 +49 (0)6897-766176
http://www.kompetenzinitiative.net/
http://www.aerzte-und-mobilf
Peter__Ludwig@t-online.de
HESE-Project

http://www.hese-project.org/
emf-mf@hese-project.org
International Association for Electrosmog Research – IGEF

www.elektrosmog.com
igef-office@elektrosmog.com
Verein für Elektrosensible und Mobilfunkgeschädigte e.V.

www.elektrosensibel-muenchen.de
www.elektrosensibel-muenchen.de/kontakt.html
Gibraltar
Environmental Safety Group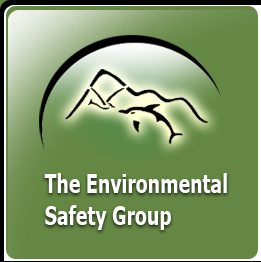 www.esg-gib.net
esg@gibtelecom.net
Iran
Sina Health Development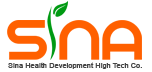 http://www.nanosina.com/fa/ – in Farsi
http://nanosina.com/en/- in English
info@nanosina.com
Ireland
Electrosensitivity in Ireland

www.iervn.com
iervnhelp@hushmail.com
Israel
No Radiation for You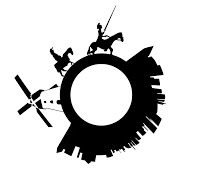 www.norad4u.com
norad4u@gmail.com
Italy
ACU-Associazione Consumatori Utenti

www.associazioneacu.org
segreteria@associazioneacu.org
Associazione Medici per l'Ambiente – ISDE

Dr. Ernesto Burgio, Ph.D, Director

www.isde.it
Associazione Per la Prevenzione e Lotta all'Elettrosmog, Padua, ITALY
Dr. Laura Masiero, president

www.applelettrosmog.it
Associazione per le Malattie da Intossicazione Cronica e Ambientale – AMICA

www.infoamica.it
amica@infoamica.it
Associazione Elettrosmog Volturino

http://elettrosmogvolturino.interfree.it
elettrosmogvolturino@interfree.it
CDQ Casal Brunori Rome

http://www.casalbrunori.org/
gra.barbera@virgilio.it
Movimento No MUOS Sicilia

www.nomuos.org/it
info@nomuos.org
Committee " No Antenna al Drive In"

No Antenna Drive In Facebook page
https://it-it.facebook.com/noantennadrivein
Namibia
Radiation Awareness Namibia

http://www.namibian.com.na/indexx.php?archive_id=111716&page_type=archive_story_detail&page=658
radiation@iway.na
Netherlands
Stop UMTS

www.stopumts.nl
infostopumts@gmail.com
New Zealand

Electrosensitivity New Zealand – ESNZ Trust
Contact: Robert Hutchins, esnztrust@gmail.com
Safer Wireless Technology New Zealand

www.swtnz.co.nz
www.swtnz.co.nz/contact-us/
Norway
Association for Electro Hypersensitive, Norway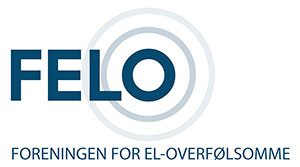 http://www.felo.no/hjem/
post@felo.no
International EMF Alliance

www.iemfa.org
Folkets Strålevern

www.folkets-stralevern.no
Philippines
Greenmeadows Homeowners

https://www.facebook.com/stopglobetowerfghai?_rdr=p
Poland
IBE Poland
Fundacja Instytut Badan Elektromagnetycznych
ibe@ibe.org.pl
Stowarzyszenie Nasze Bielany

http://naszebielany.org
naszebielany@naszebielany.org
Stowarzyszenie Prawo Do Zycia

http://www.prawodozycia.pl/
gelzok@wp.pl
Slovenia
STAVBNA IN BIVALNA BIOLOGIJA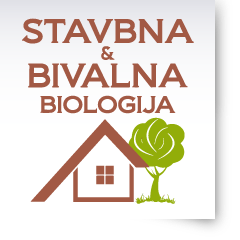 http://www.stavbnabiologija.si/
Spain
AVAATE- Asociación Vallisoletana de Afectad@s por las Antenas de Telecomunicaciones
http://www.avaate.org
http://www.avaate.org/spip.php?page=contact
Ecologistas en Acción

http://www.ecologistasenaccion.es
coordinación@ecologistasenacción.org
Environmental Geographic Association of Spain
www.aavvmadrid.org
jabadsaga@yahoo.es
Fundacion Vivo Sano

www.vivosano.org
http://www.vivosano.org/es_ES/Contacta.aspx
FACUA Castilla y León -Consumidores en Accion

www.facua.org comunicacion@facua.org
Plataform Estatal Contra La Contaminacion Electro-Magnetica

www.peccem.org
coordinacion@peccem.org
PECCEM Affiliates
Federación Regional de Asociaciones Vecinales de Madrid (FRAVM)
Plataforma asturiana Escuela Sin Wi-FI
ENSALUT
Electrosensibles por el Derecho a la Salud
Asociación de Afectados de Navarra por Campos
Electromagnéticos (ASANACEM)
Asociación Pola Defensa da Ría (APDR)
Plataforma Oriolana Contra las Antenas de Telefonía (POCAT)
Asociación de Vecinos ACTUR- Rey Fernando
Asociación Independiente para Defender la Salud (AISIDES)
Sweden
Swedish Radiation Protection Foundation

www.stralskyddsstiftelsen.se
mona@stralskyddsstiftelsen.se
Vagbrytaren

www.vagbrytaren.org
i info@vagbrytaren.org
Switzerland
Association Romande Alerte

www.alerte.ch
secretariat@alerte.ch
United Kingdom

BEMRI – The Bio-Electromagnetic Research Initiative

www.bemri.org
www.bemri.org/contact-us.html
Electrosensitivity UK (ES-UK)

www.es-uk.info
enquirers@es-uk.info
Mast Victims

www.mast-victims.org
agnes@mast-victims.org
Powerwatch

www.powerwatch.org.uk
http://www.powerwatch.org.uk/contact.asp
Radiation Research Trust


www.radiationresearch.org
Eileen@radiationresearch.or
Revolt

www.revolt.co.uk
contact@revolt.co.uk
Safe Schools Information Technology Alliance

http://ssita.org.uk/
http://ssita.org.uk/contact-us/
Stop Smart Meters (UK)

http://stopsmartmeters.org.uk
http://stopsmartmeters.org.uk/resources/contact-us/
United States

AAEM American Academy of Environmental Medicine

www.aaemonline.org
administrator@aaemonline.org
BRACT – Bayville Residents Against Cell Towers In New York
http://www.goaegis.com/articles/news_long_island_120507.html
jotinad@yahoo.com
California Brain Tumor Association

www.cabta.org
cabta@ellenkmarks.com
Canyon Area Residents for the Environment in Colorado

http://www.carejeffco.org/who-we-are.html
http://www.carejeffco.org/contact-us.html
Cellular Phone Taskforce in New Mexico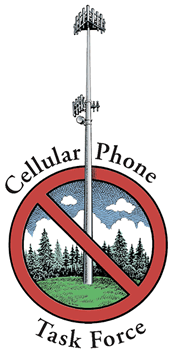 www.cellphonetaskforce.org
info@cellphonetaskforce.org
Center of Electrosmog Prevention in California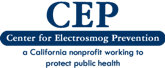 www.electrosmogprevention.org
info@electrosmogprevention.org
Center for Safer Wireless in Virginia

www.centerforsaferwireless.us
djaworski@centerforsaferwireless.us
ElectromagneticHealth.org


The Ecological Options Network in California

www.eon3.net
info@eon3.net
The EMF Safety Network in California

www.emfsafetynetwork.org
emfsafe@sonic.net
The International Coalition for an Electromagnetic Safe Planet (IC-ESP)
Director: Paul Doyon
P.O. Box 1847
Middletown, CA 95461 USA
https://doyonpaul.wordpress.com
The EMR Policy Institute in Vermont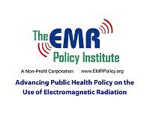 www.emrpolicy.org
info@emrpolicy.org
Electrical Pollution Solutions in Wisconsin
www.electricalpollution.com
webmaster@electricalpollution.com
Friends of Merrymeeting Bay in Maine

www.friendsofmerrymeetingbay.org
fomb@comcast.net
Halt Smart Meters Massachusetts

http://haltmasmartmeters.org/
E-mail on right border of home page.
International Institute for Building-biology® & Ecology – in New Mexico

www.buildingbiology.net
mconn@buildingbiology.net
Maine Coalition to Stop Smart Meters

www.mainecoalitiontostopsmartmeters.org
Manhattan Neighbors for Safer Telecommunications

www.ManhattanNeighbors.org
Massachusetts Association for the Chemically Injured

http://www.maci-mcs.org/
MACIMCS@aol.com
MomsAware in Arizona


www.momsaware.org
andrea@momsaware.org
Naperville Smart Meter Awareness in Illinois

www.nacst.org
NapervilleSmartMeters@yahoo.com
National Association For Children and Safe Technology

www.nacst.org
www.nacst.org/contact.html
National Center for Environmental Health Strategies in New Jersey


www.ncehs.org
marylamielle@ncehs.org
PACTS: People Against Cell Towers at School in Tampa, Florida
www.facebook.com/PACTPeopleAgainstCellphoneTowers
Parents for Safe Technology – in Maryland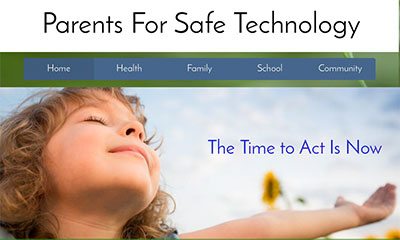 www.parentsforsafetechnology.org
parentsforsafetechnology@gmail.com
Safe Schools for Prince George's County – in Maryland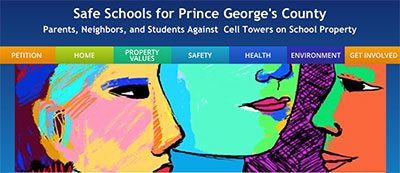 www.safeschoolspg.org
SafeschoolsPG@gmail.com
Safe Tech For Schools Maryland

https://www.facebook.com/safetechforschoolsmaryland
safetechforschoolsmaryland@gmail.com
Sedona Smart Meter Awareness in Arizona

www.sedonasmartmeterawareness.com
sedonasmartmeterawareness@yahoo.com
Stop Smart Meters! in California

StopSmartMeters.org
info@stopsmartmeters.org
Stop Smart Meters New York

http://www.stopsmartmetersny.org/
Michele Hertz, mihertz@optonline.net
StopSMeters in Vermont
www.StopSMeters.org
Vermonters for a Clean Environment

www.vce.org
vce@vce.org
Warriors for American Revolution in Michigan

www.w4ar.com
w4arjohnholeton@att.ne